Nimble Storage on Demand

Pay-for-What-You-Use, On-Premise Flash Storage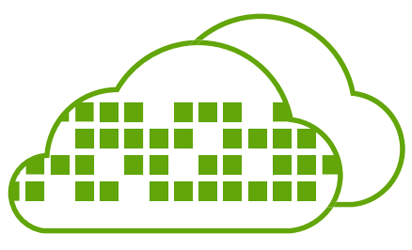 Overview:
Consume Storage like the Cloud
Businesses are looking for agility in how they consume storage. Buying or leasing storage lacks the flexibility of cloud because it forces you to pay for capacity whether you use it or not. Now you can consume flash storage like the cloud with Nimble Storage on Demand.
Nimble Storage on Demand is a subscription service for on-premise flash storage that adapts to your changing needs. Storage is delivered based on service levels and paid for based on usage.
Pay For What You Use
Monthly billings reflect exact usage, whether it goes up or down1 . Simply pay a fixed price in cents-per-month for every GB used. Two pricing options are available:
Application-Based Pricing
Priced on application usage
Lower per GB price with data reduction savings built-in
Storage-Based Pricing
Priced on storage array usage
Opportunity to save more from data reduction
Service Level Subscription
Storage on Demand offers a range performance service levels spanning all-flash and hybrid flash storage.
Never Run Out of Capacity or Performance
10 percent or more buffer is provided at no extra cost to ensure additional capacity is available as your usage grows. Additional IOPS are delivered as you scale capacity to maintain performance service levels.
No Long-term Contracts or Lock-ins
Only a 12-month commitment after which customers have the option to cancel or continue paying on a month-by-month basis.
All-Inclusive Subscription Package
24/7 Hardware and Software Support
Ensures end-user services remain consistently available with proven 99.9997% availability.
Always-on Data Reduction Reduces Costs
Compression and deduplication2 reduce storage usage costs without impacting performance.
Built-in Data Protection
Efficient snapshots and data replication protect against accidental and catastrophic data loss using minimal capacity and network overhead. Encryption provides granular security controls.
Reduce Data Center Footprint
An efficient and dense flash platform stores petabytes of data in small rack footprint to drastically reduce data center and power and cooling costs.
InfoSight Predictive Analytics
InfoSight monitors arrays to predict and prevent problems before they cause disruption. InfoSight also predicts, plans, and tracks storage usage and performance to maintain service levels and provides detailed reporting.
Benefits:
Consume Flash Storage like the Cloud
Pay-for-what-you-use pricing for flash storage
Storage on Demand provides the agility of a cloud service with the security of on-premise flash. Pay only for what you use and avoid the guesswork and waste from owning or leasing flash storage.
Pay for What You Use
Don't pay for what you don't use. This is NOT a tiered lease. Your monthly bill will reflect your actual usage (storage or application usage) – whether it goes up or down.

Never Run Out
We use InfoSight to monitor your actual usage and automatically ship additional capacity and performance before it is needed. Of course you don't pay for the additional resources until you use them.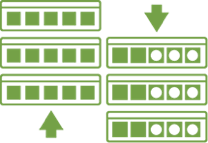 No Long-Term Contracts
Only 12-month commit with a minimum monthly spend. After 12 months you can go month-to-month or cancel entirely.